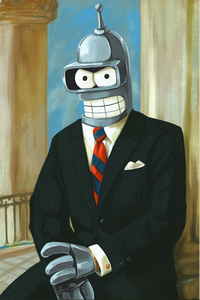 Bender is a bot designed to be flexible - it is highly configurable and balances moderation and fun.
It also has unique features, namely editable commands and the ability to use Discord permissions as well as roles for a permissions system.
Trusted by over 5300 servers and growing daily.
Some things you may want to do:
🔗 Add Bender
to your server
View Bender on
Discord Bot List
💬 Join
Bender's Lair
for support or suggestions.
🎨 Donate on Patreon or PayPal
to help keep the project going.